Welcome
As we promised last week, today we are beginning the preorder:
GREEK F-16C block 52 ZEUS DEMO TEAM 2015 in scales 1/72 and 1/32, preorder in 1/48 scale set will start within a week.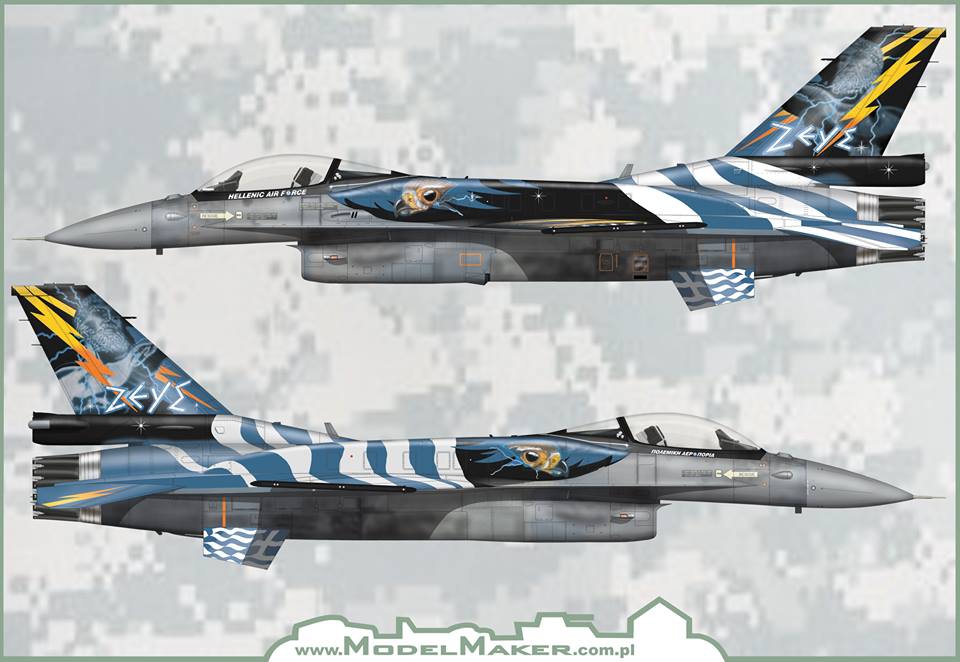 It pass two years (!) since we announced it, and even though it was already ready for various reasons, most often independent of us, we had to delay it many times. Today the project is ready, any day we will send it to print for the renowned printing house, the Italian Cartograf. AWC Models is in the process of producing the first batch of resin elements, so we can start preorder.
The sets are in scales 1/72 i 148 which contains:
Decal printed at Cartograf
resin CFT's tanks from AWC models
Resin parachute container from the AWC models for block 52 version
A booklet with unpublished photographs from painting the plane.
Poster format A4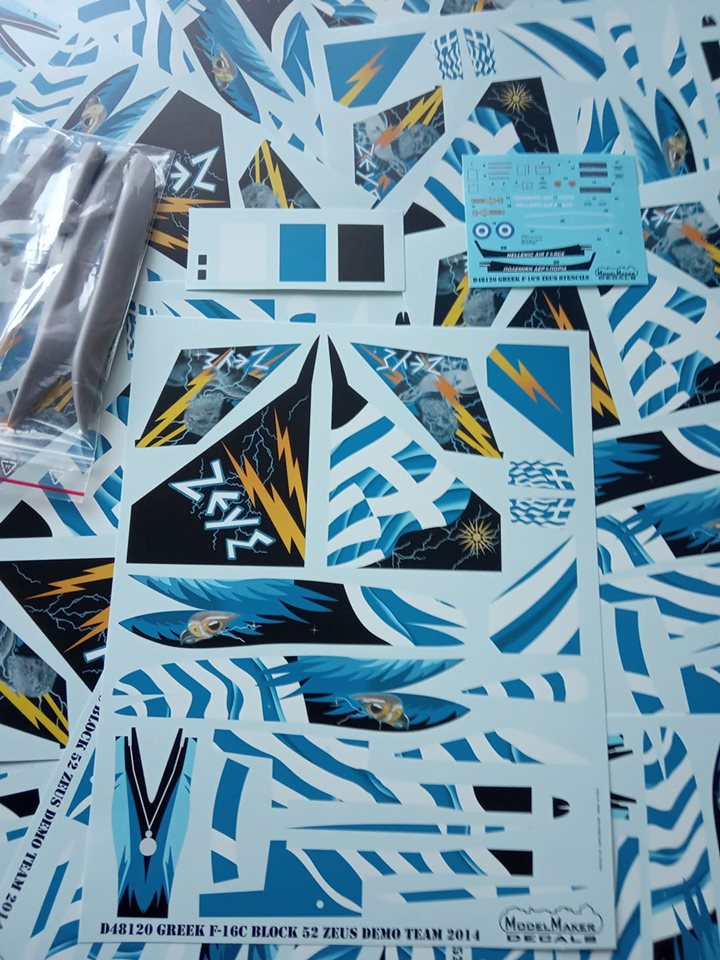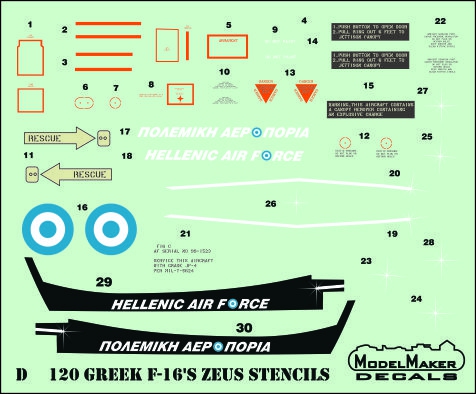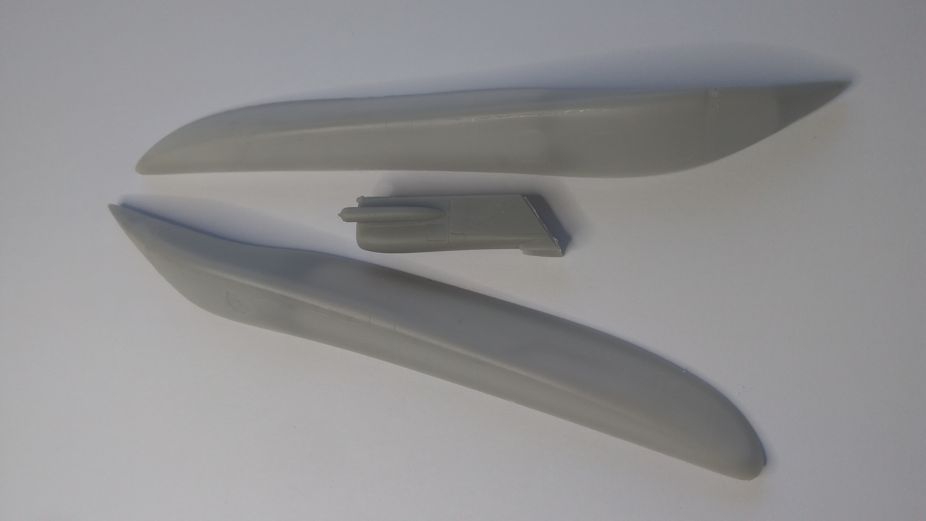 In 1/32 scale instead of resins, masks are included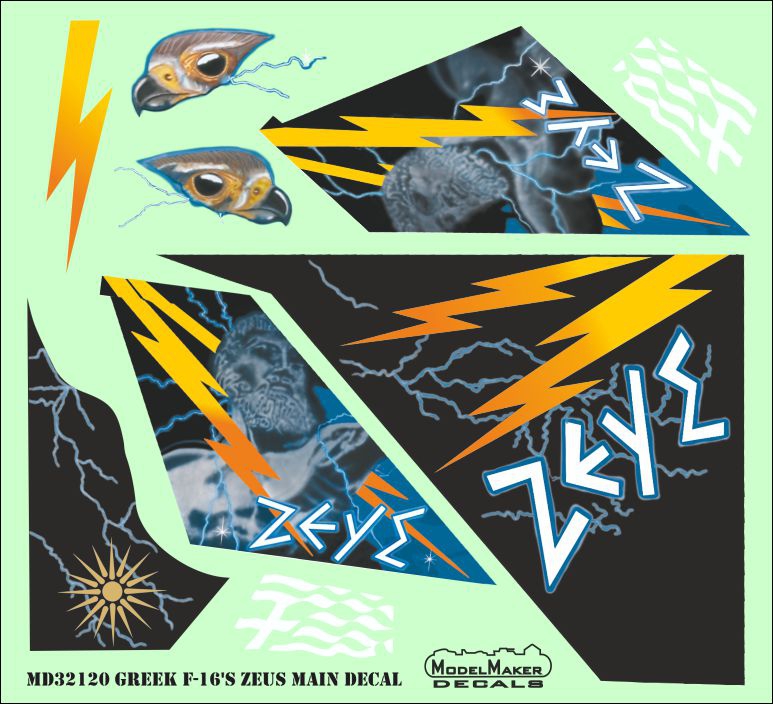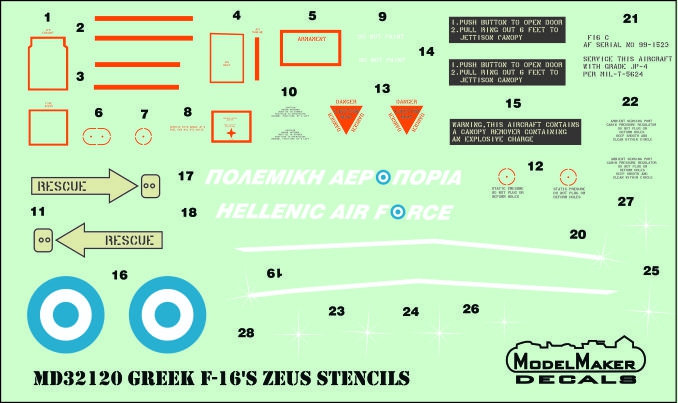 The number of sets is limited
Many of you will pay attention to the seemingly high price of the set. However, count the purchase of resin accessories , take into account that printing at Cartograf is definitely more expensive (the price goes for quality) and that you only need to complete the ZEUS model... model :)
Why we don't sell the only decal in 1/48 and 1/72? It is a unique set for us, approved by TEAM ZEUS , produced in cooperation with the creators of this painting. This painting is extremely complicated. The curvature of aircraft and conformal tanks made it vaguely to develop everything for specific models with specific aftermarket resins. Because the fit is of 0.1 mm, it is virtually unrealistic to put this decal on a different model with other accessories, we know because we checked. Hence the seemingly increasing purchase cost of extras are really a nod to you, you do not have to combine or search for them.
On the scale of 1.32 it is a bit simpler, but the set is fitted to the Academy model, , but the only one that allows to make the block 52 version on this scale and some of editions have a CFT's already in.
Due to the huge interest, the incredible number of subscriptions and the mentioned high production costs, we decided on an unusual form for us, preorder. Advance sale has the disadvantage for you that you will have to wait for the purchased set, but there are also advantages. First, you buy them with 15% discount, secondly, you will be the first who wil have it, thirdly, you can be sure that you will be able to make the dream F-16 ZEUS DEMO TEAM, because it is a limited edition, and fourth for all who buy a set in preorder we are preparing a surprise ;)
* we reserve that in the case of a low number of pre-orders, we can withdraw from its implementation and return and money
Do not hesitate, purchase a set GREEK F-16C block 52 ZEUS DEMO TEAM 2015 today in preorder
Preorder sale lasts from May 1 to June 1, 2019. The pre-order price of the set is reduced by 15%. The condition for receiving the set at a lower price is its payment. Unpaid orders will be canceled after 7 days. Please place separate orders for this set and do not add other products to these orders. The sets will be released at the beginning of June and will be sent first to people who have placed the pre-order Please do not wait until the end of the promotion, because the number of sets sold depends of when they will be in stock.
Best regards

ModelMaker Team