Welcome
Unfortunately we can't make sets for MiG-17 and MiG-21 in time, they will be realized at the turn of August and September.
MiG-17/Lim-5/6 in Polish service vol. 2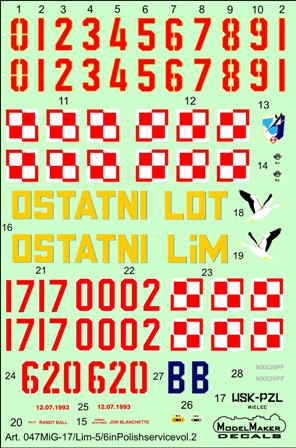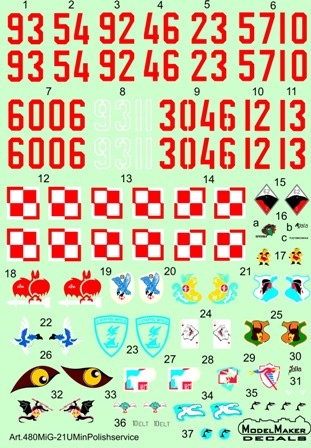 For coming modeler seazon we prepare several sets.
D..049 IL-2/10 in Polish service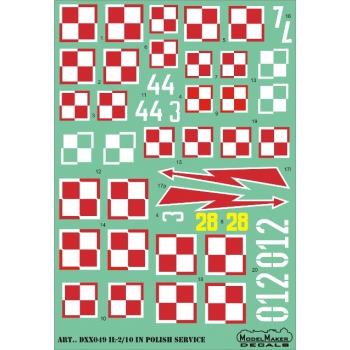 D..050 Yak-1/7/9 in Polish service vol.2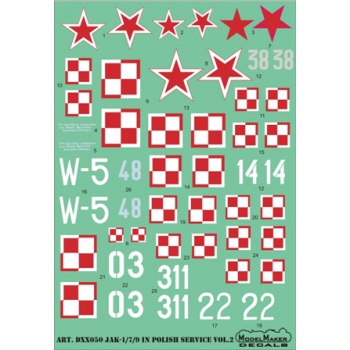 Another set from commemorative painting series
D..051 Eurofighter Typhoon 10 Years in German Air Force TLG 73 "Steinhoff"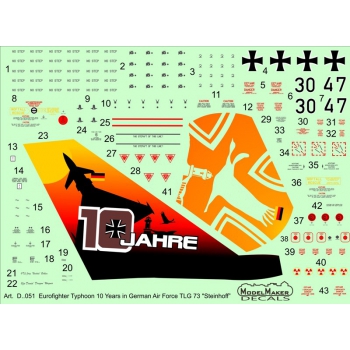 In addition, we prepare a few more decal that will be delighted by both Polish and foreign modelers. Soon we will show a little bit of mystery.
Best Regards
ModelMaker Team