Welcome (english version)
As we last time promised, we present the finished project of decal Polish F-16 Demo Team Tiger.
Decals should you available at the turn of February and March with decal Su-22 in Polish service Part I. All tiger stripes camouflage been designed as decals for 1/72 and 1/48 scale. On the scale of 1/32 will be available mask signs and decals containing small parts. Masks for other scale will be available as an option.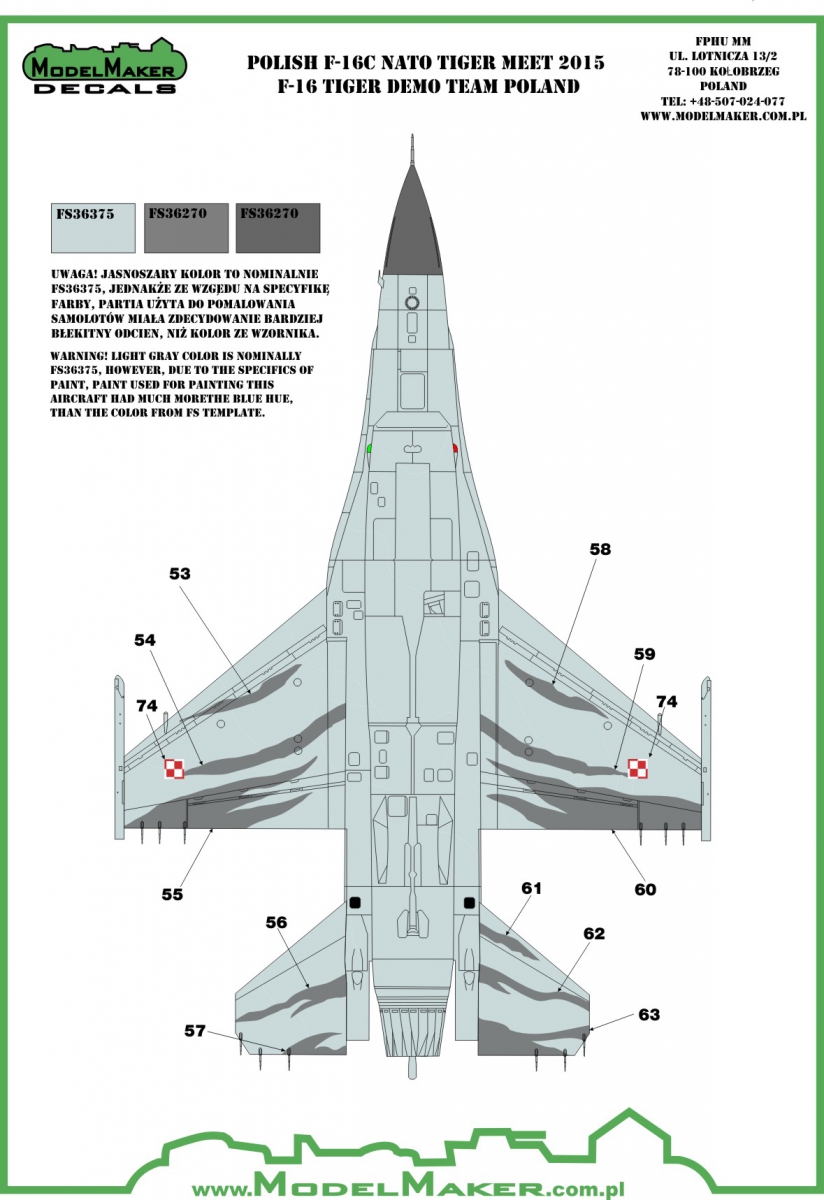 Another complete set, which should already appear on sale in February this Skalski Planes on 1/72 and 1/48 scales. Decal has been extended by a further two aircraft: the Spitfire Vb JH-Q and Lim-2 "518". You can now enjoy the full twelve-page manual:

And at the end of the announcement decal Su-22 in Polish service part II. We had trouble deciding which one "flame horse" put on the sheet, so we decided to add two, also will be there "Pila Tigger". The sheet is not yet closed, we are going to join him even one or two of planes, look forward to your suggestions. It is not our last word on the subject su-22, so far we only betray that are preparing something related to foreign countries.

Best Regards
ModelMaker Team