Welcome
After six months we are presenting new decals and previews
However, it should start with two very much delayed projects.
German Eurofigher Typhoon TLG 31 Spirit of Oswald Boelcke was printed in June. Unfortunately, the limitations of screen printing technology meant that it was not suitable for sale, and despite the sincere desire of ours and the printer we had to throw all this print into rubbish, and now we are talking to another company and probably print it by the end of the year.
That's probably what everyone is waiting for GREEK F-16C block 52 ZEUS DEMO TEAM 2014 Here the problem arose when our partner gave up the production of resin parts. Without these elements, the 1/72 and 1/48 scale edition does not make sense, because the decal must be precisely matched to the specific product, otherwise it can not be used.
It lasted quite a long time, but today we can already say that these resins will be developed from scratch by another company. As soon as we receive these parts, we will direct the decals to print. This time, we should go to the end of the year to implement the decal set + mask in 1/32 scale. We will keep you updated on progress.
Today we start to sell several new products:
Albatros DIII (OEF) in Polish Service + Flik 3J Polish pilots planes in 1/72 and 1/48 scale
A set for the 100th anniversary of the Polish Military Aviation comprising as many as 14 painting of Albatros D.III aircraft from Oeffag, including as many as six aircraft from the famous 7 Kosciuszko Squadron and airplanes of Stefan Stec from his period of service in the Austro-Hungarian aviation.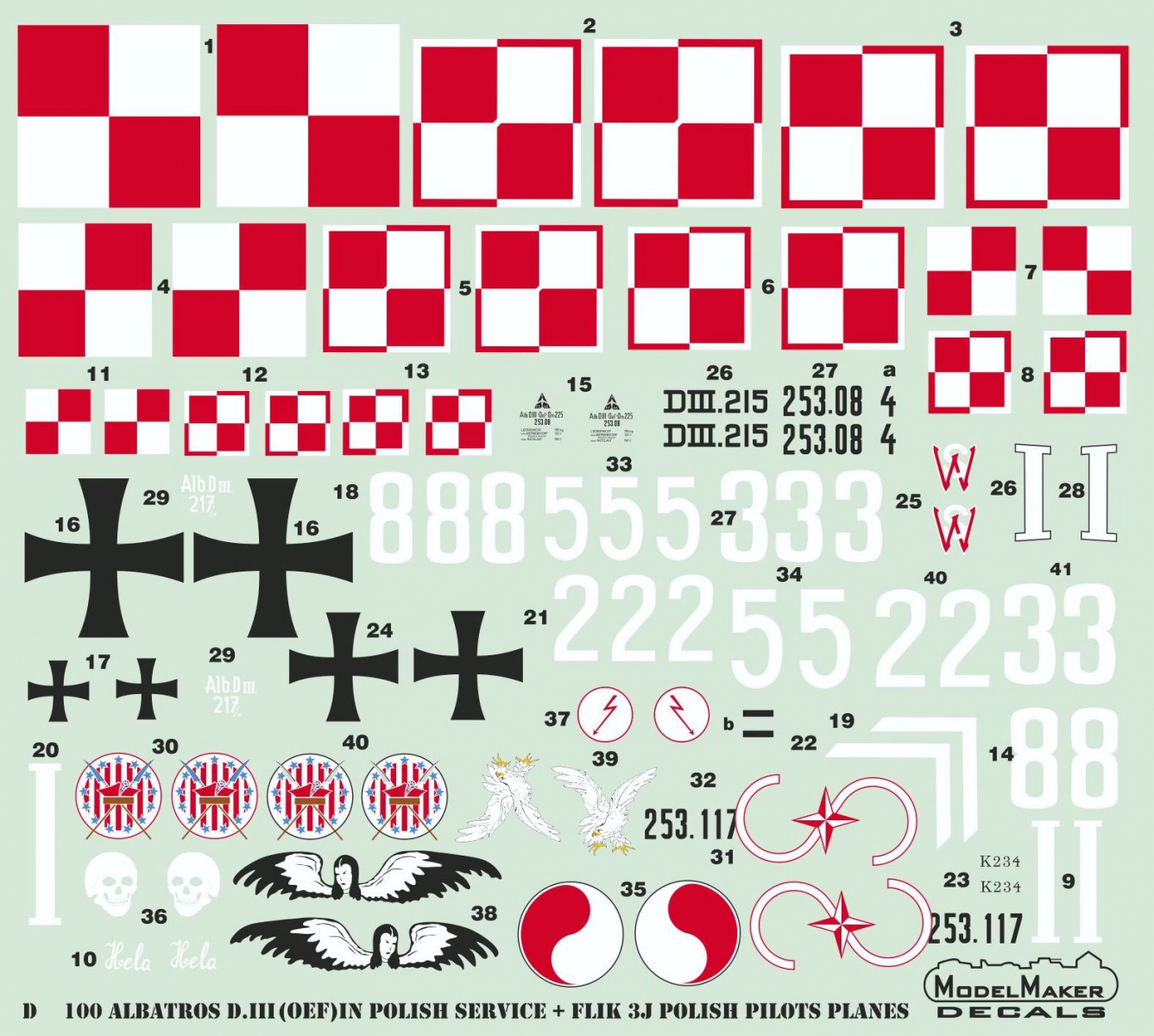 Kolejny to kalkomania do jedynego znanego samolotu SE.5a w wojskowych barwach w Polsce SE-5a in Polish service w skali 1/72, 1/48 oraz jako maski w 1/32
For the Fitters funs Su-22 in Polish service part 3 gray scheme in 1/72 and 1/48 scale
The decal contains all stencils for one and two-seater aircraft (optional), emblems referring to historical units that were made on airplanes by us (and not as read in some publications by staff 21 BLT) and shark mouths for tanks made by 21BLT personnel.
We finally made a set of stencils used in Poland on licensed versions of MiG-15 and MiG-17 aircraft since the 1970s. LiM-1/2/5/6/SBLim-1/2 Polish stencils late in 1/72 and 1/48 scale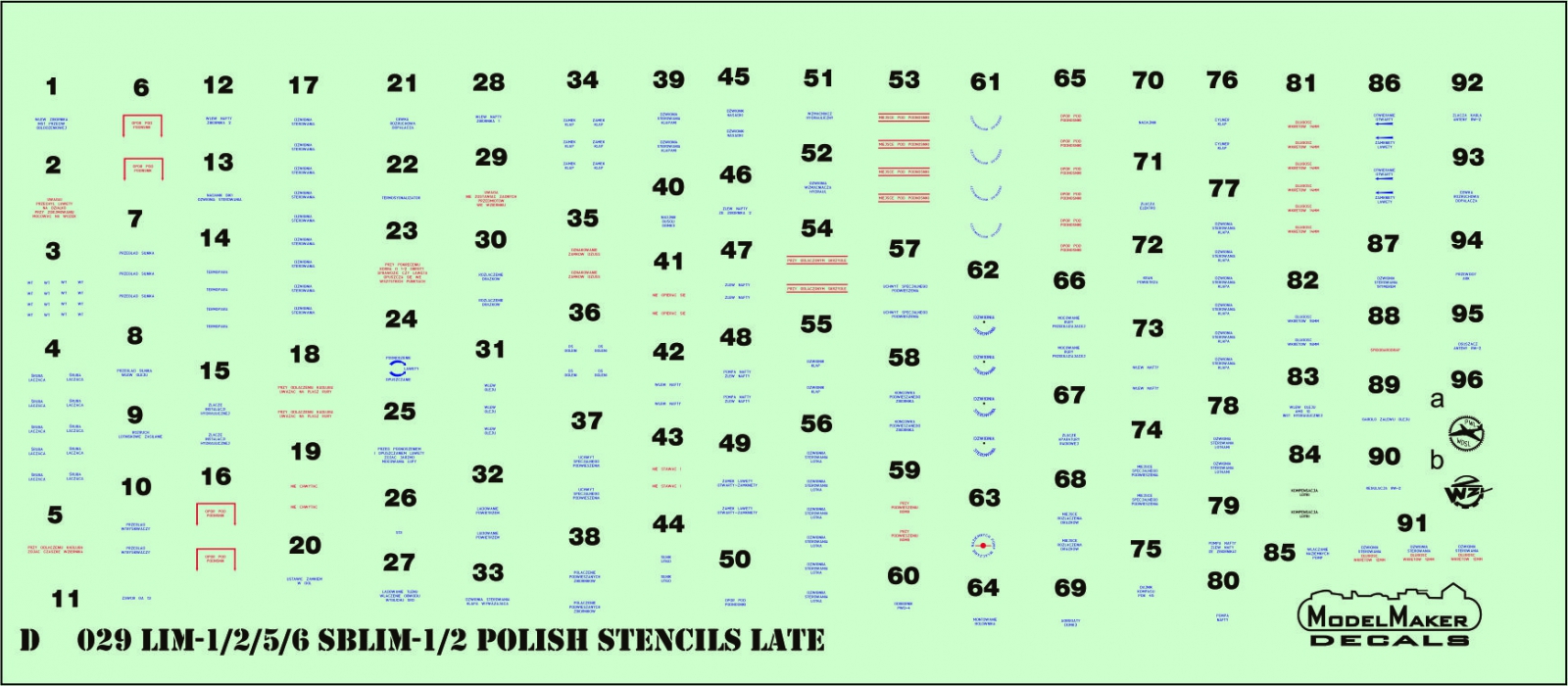 and reprinted stencils for MiG-21 in the 1/48 scale D48020MiG-21PFM/M/MF/bis/UM Polish stencils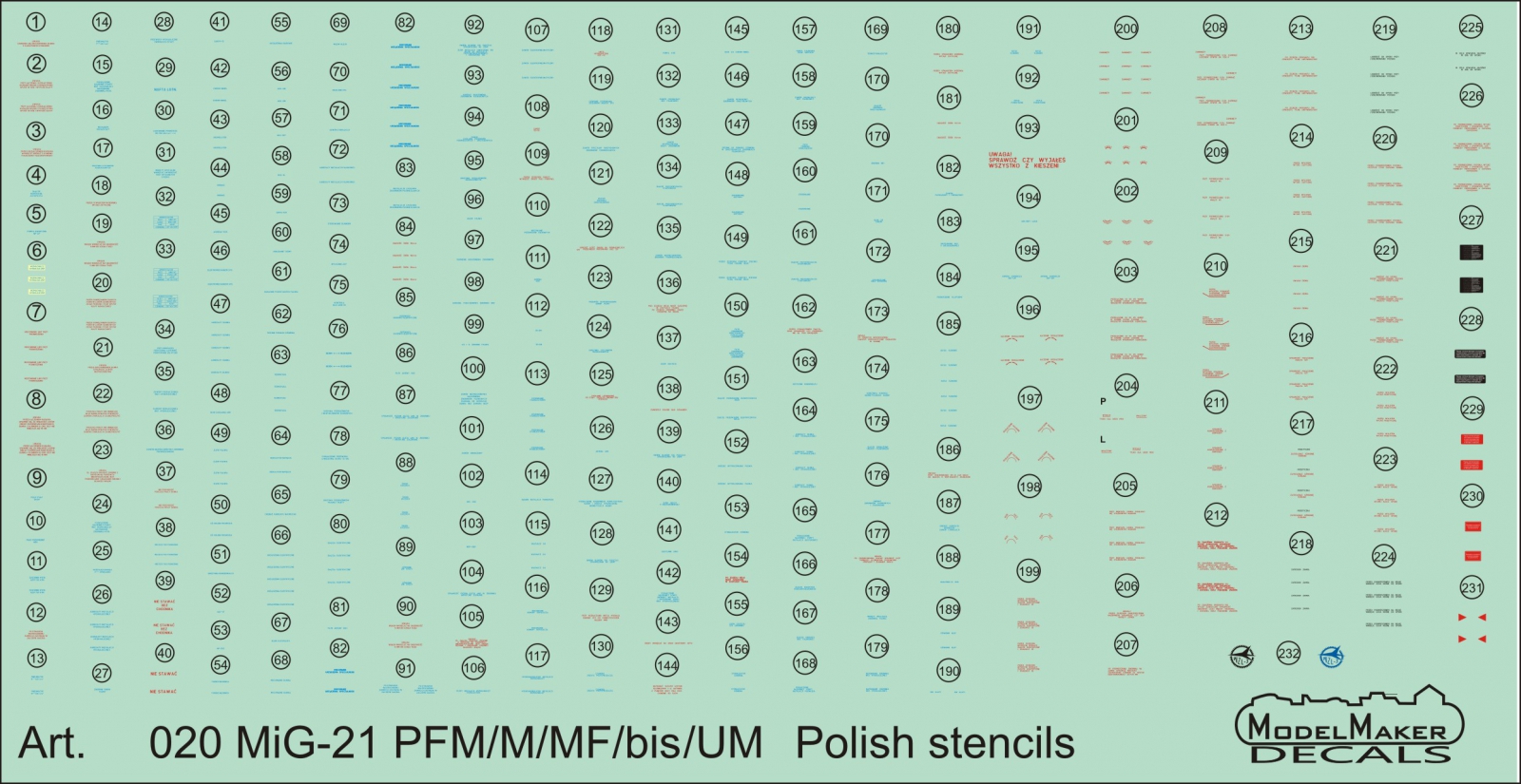 And now the time for announcements, which is really a lot. First, those that are already in print and will be gradually published by the end of the year.
For us the most important of tchem C-130 Hercules in Polish service + Century of Polish Air Force + full stenciling
This plane was flown this week after refurbishment in WZL No. 2 in Bydgoszcz, and we already today thanks to cooperation with this plant and the designer of this painting Paniem Mariusz Gburem, we can boast of the fact that the ready-to-print decal was directed on the day of the flight should appear on scales 1/72 and 1/144 in November.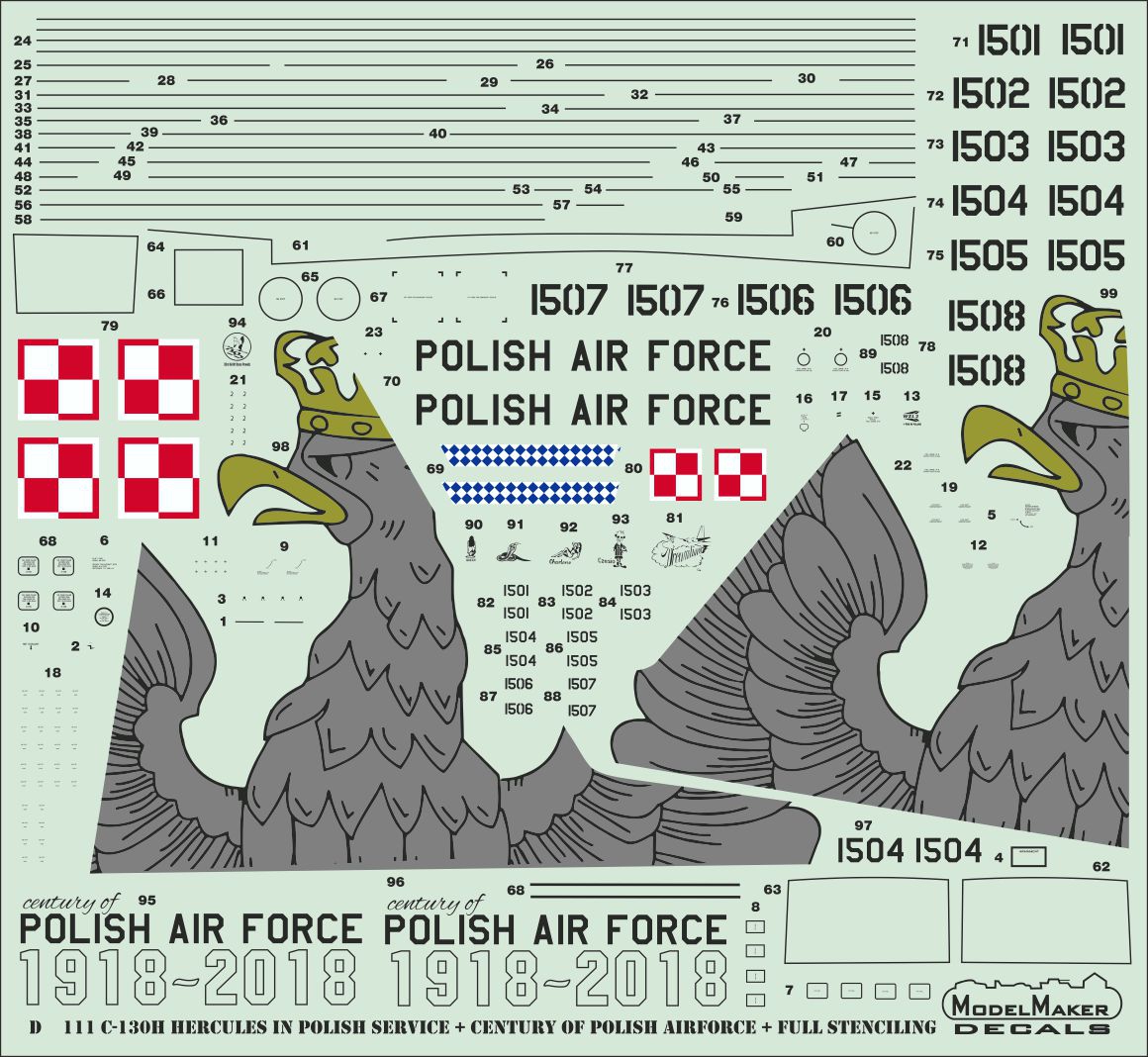 The next announcements in print are:
Su-25 30 Years in Bulgarian service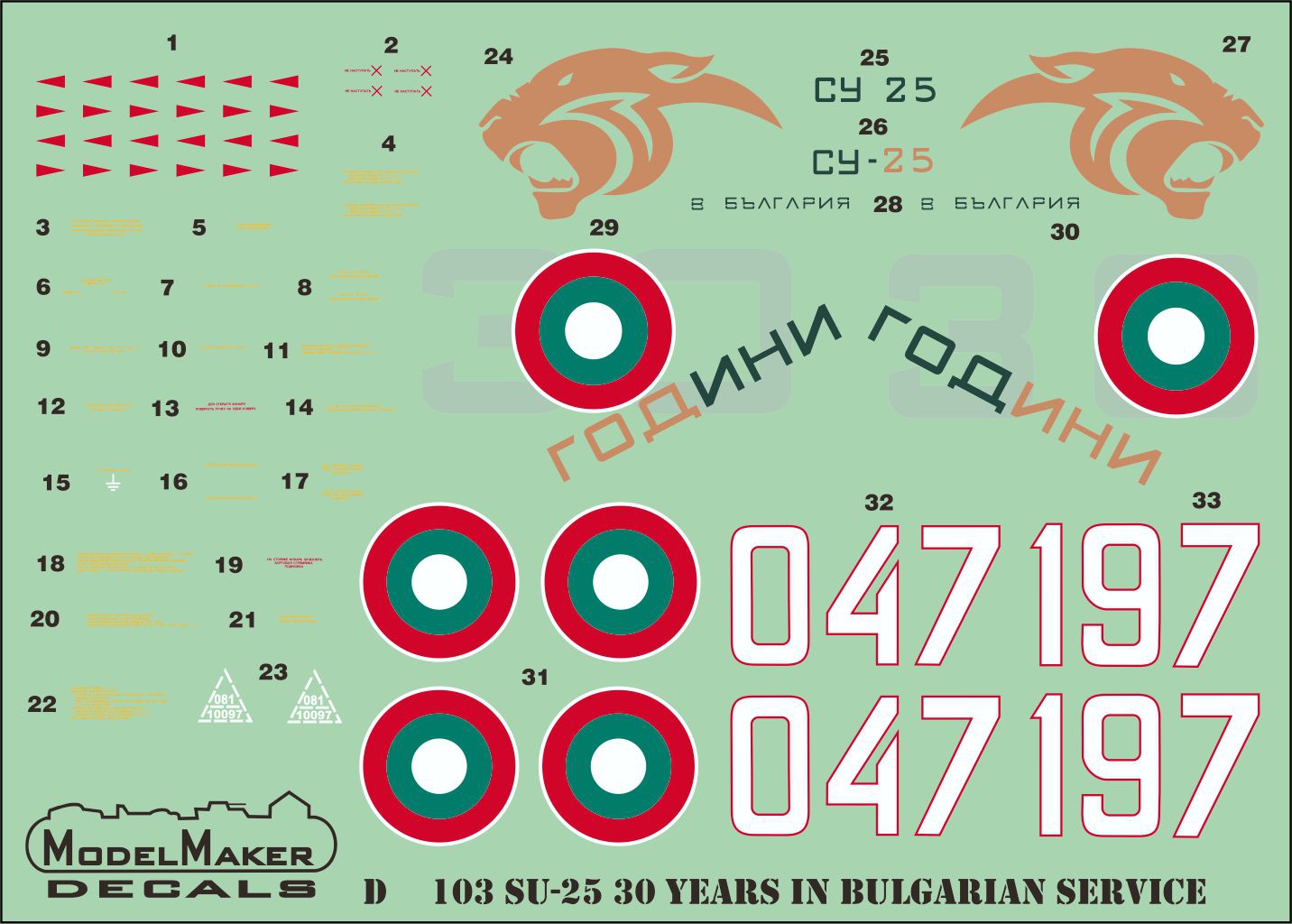 MiG-29 Heroes of Kosciuszko New paint scheme part 2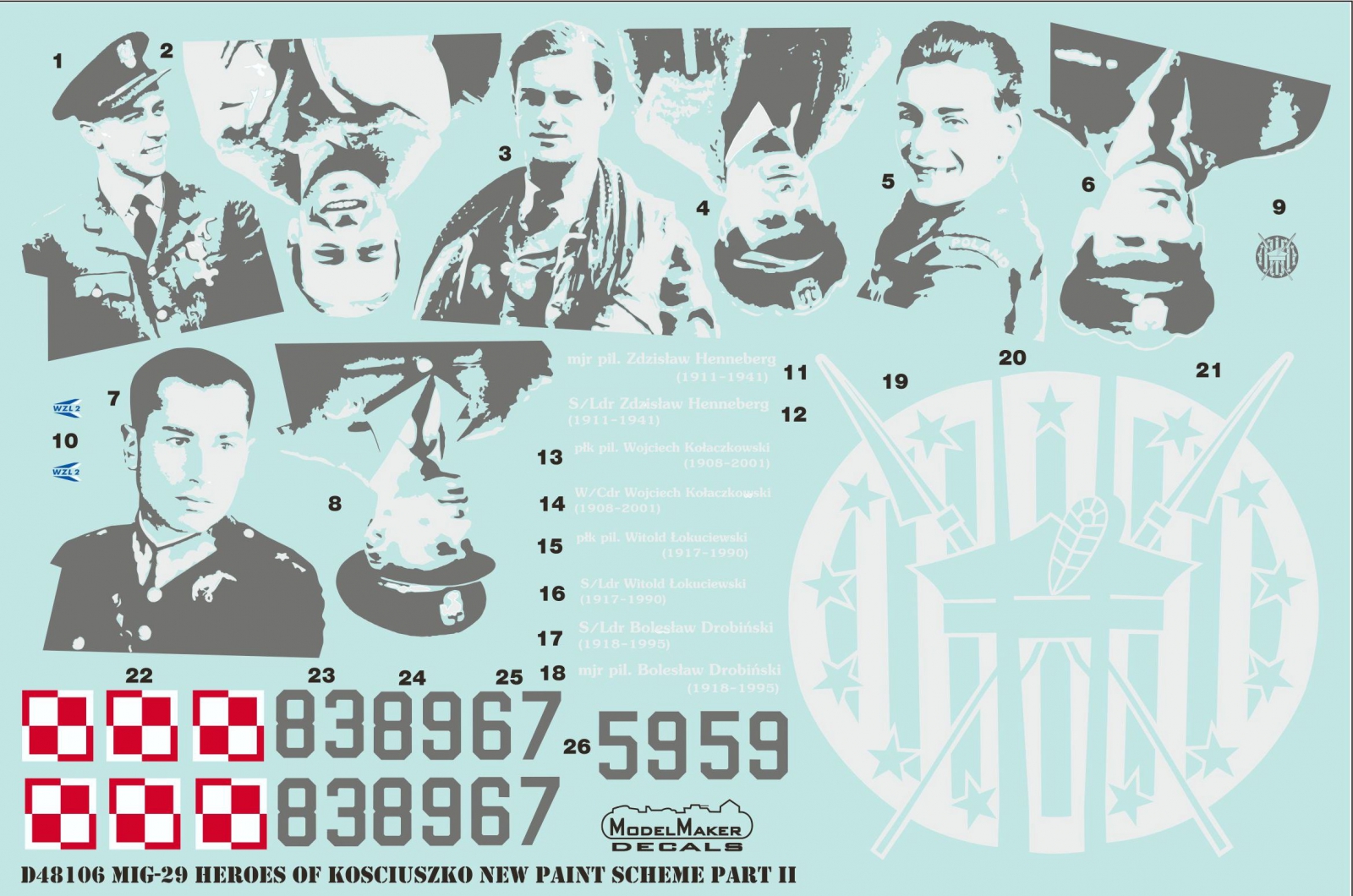 MiG-21 Around The World - North Korea
L-39ZA 30 Years in Bulgarian service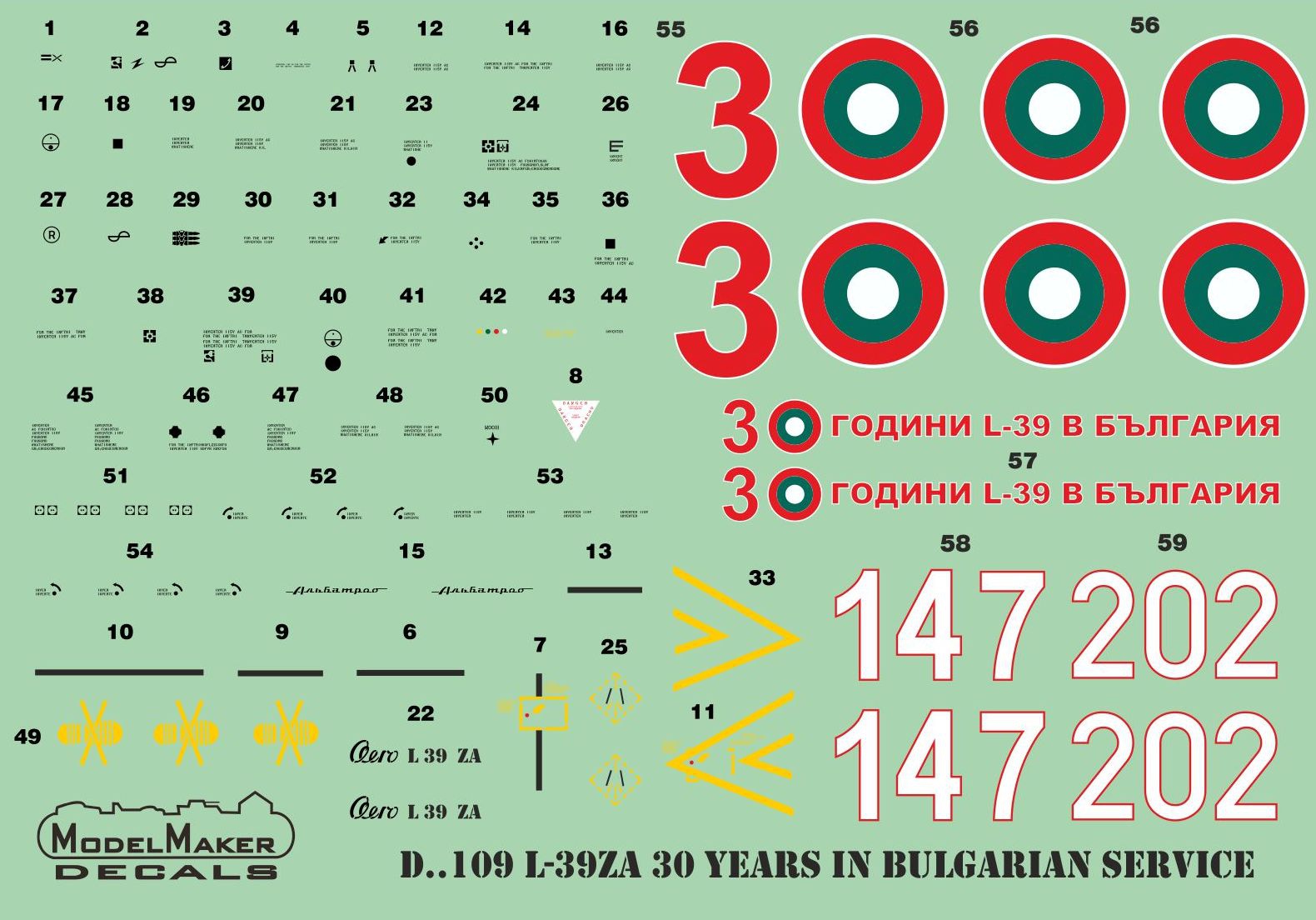 MiG-21 Around The World - Libya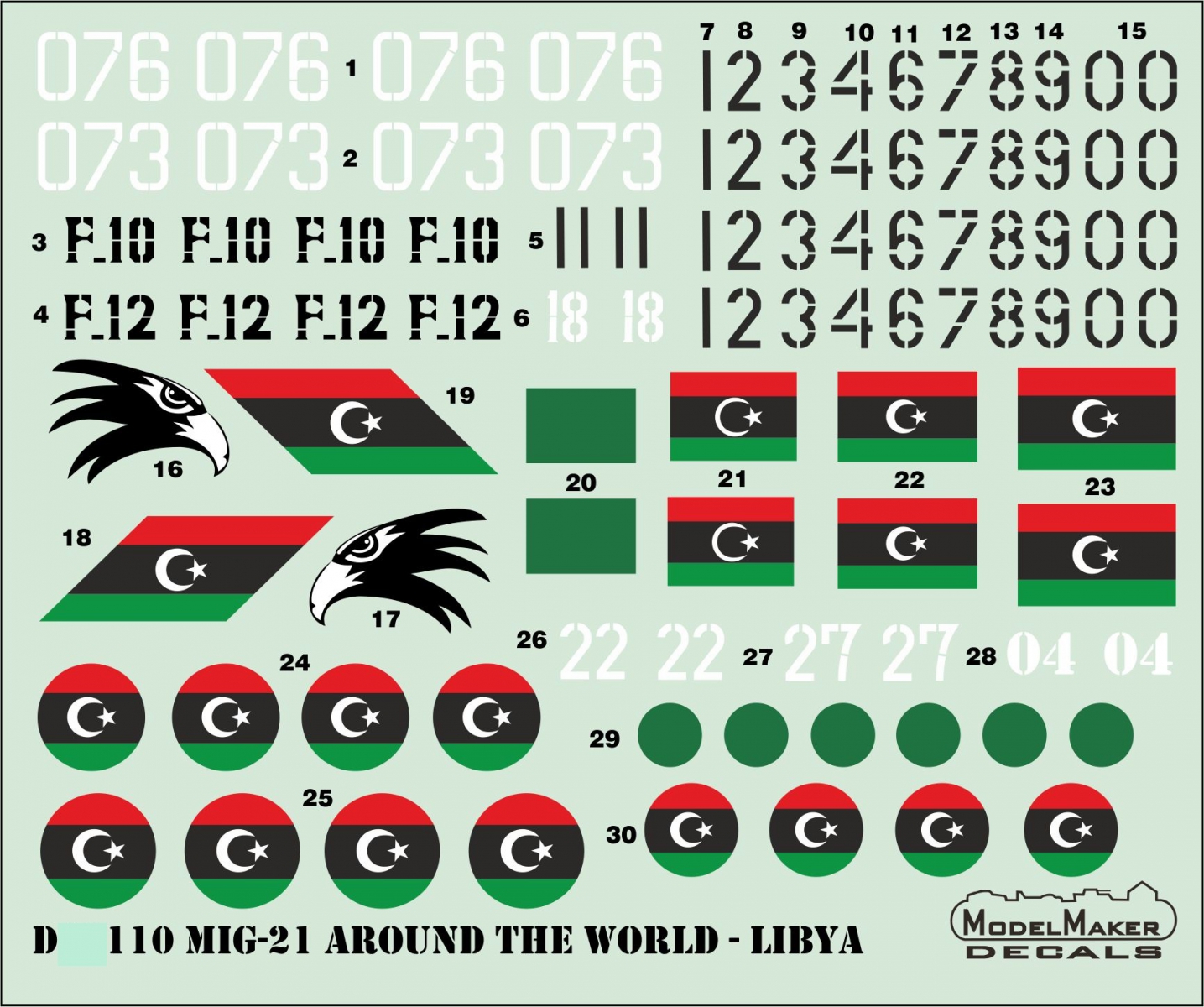 Spanish Typhoons - stencils and insignias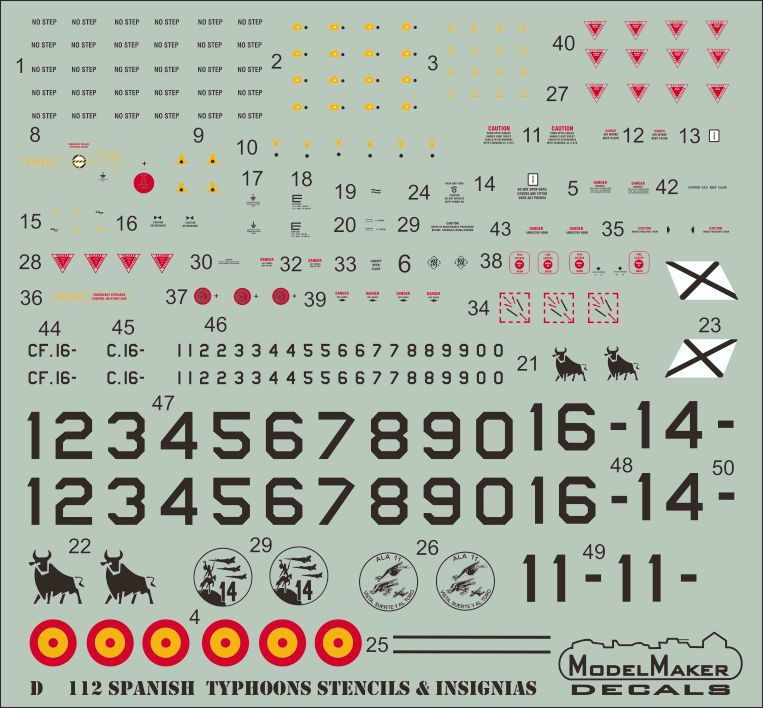 Spanish Typhoons - NATO Tiger Meet 2016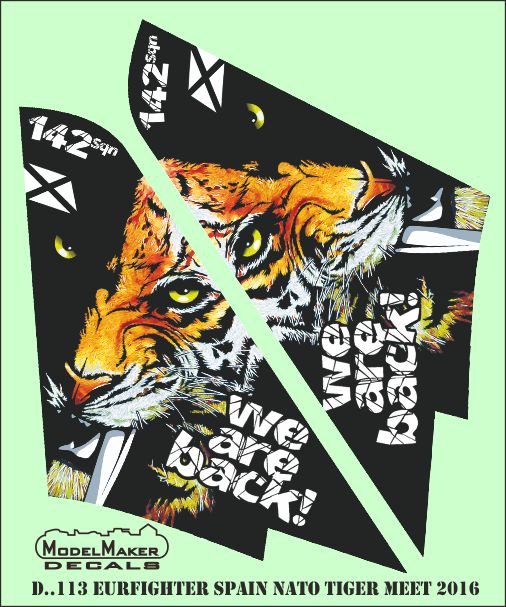 We are also working on several next decals which are most advenced:
Fokker E.V/D.VII in Polish service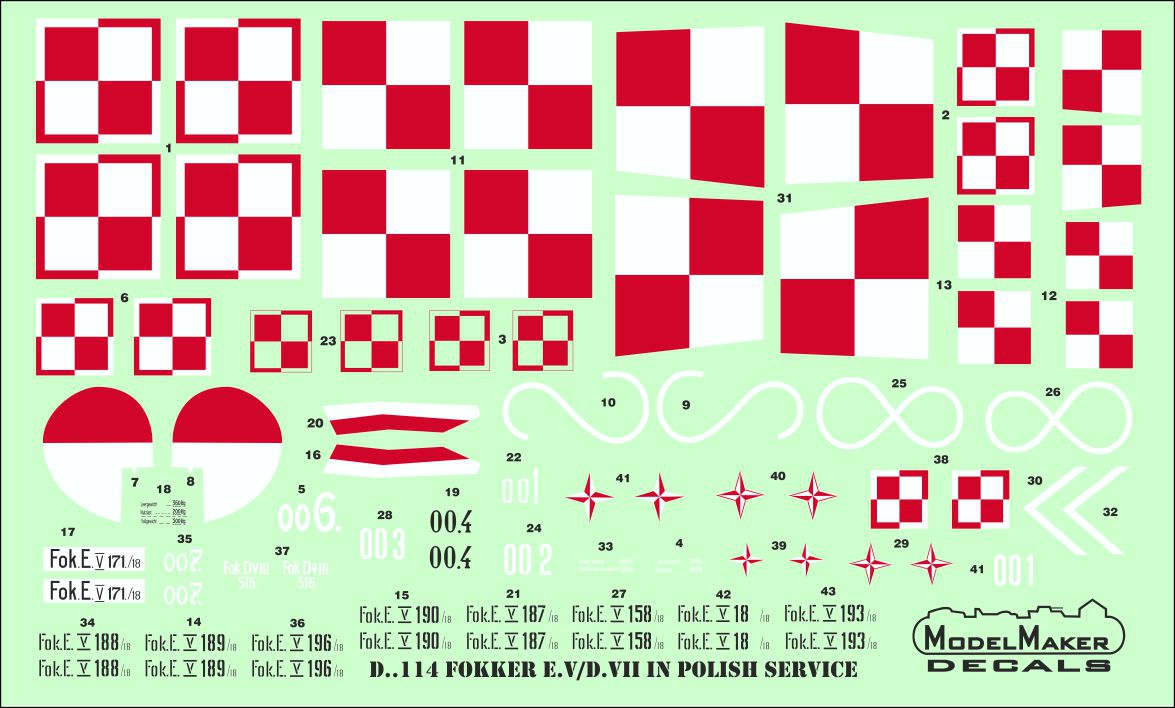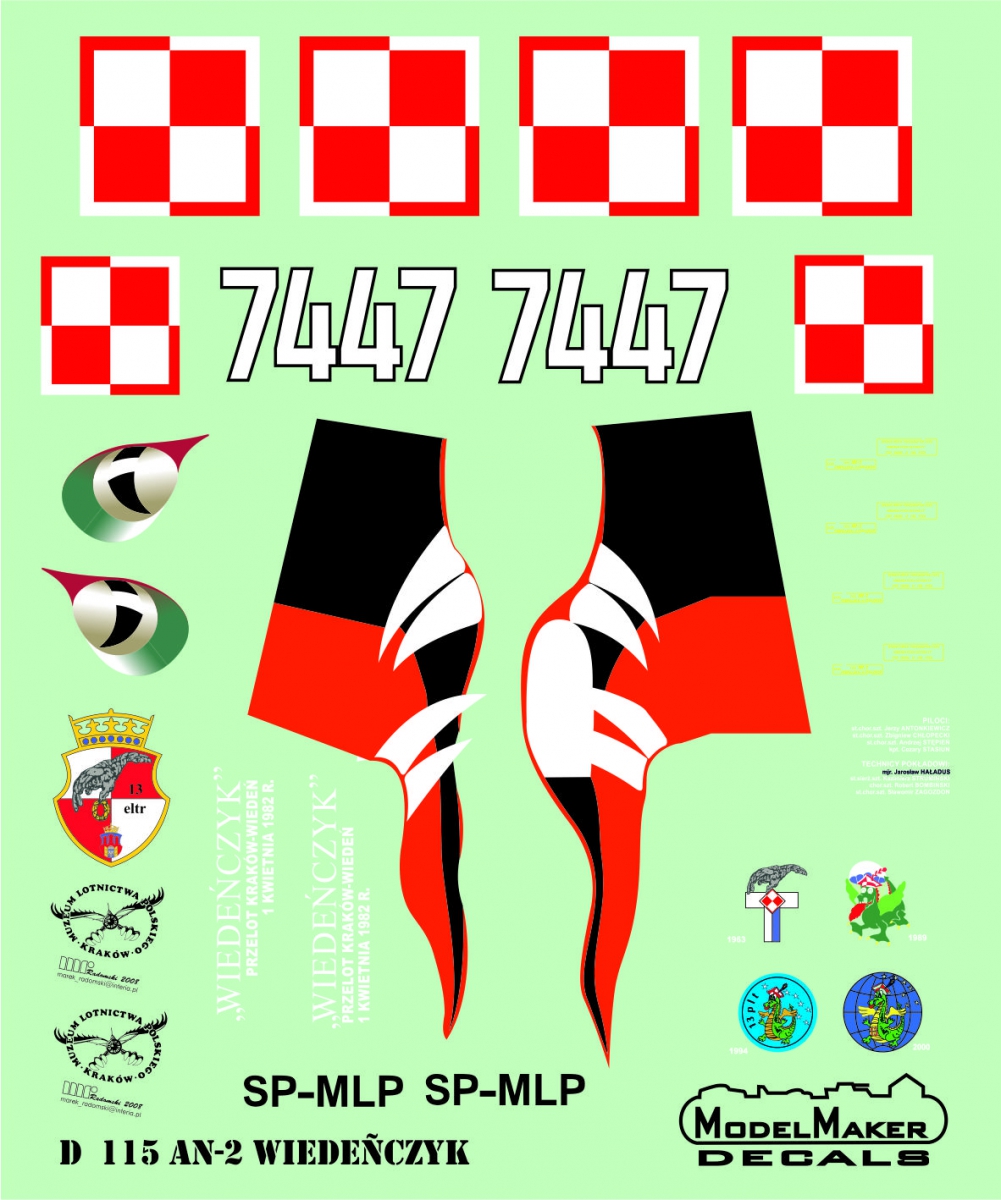 Turkish F-16 Nato Tiger Meet 2015
And the last one close to our heart Su-22UM-3K "707" Tiger 2004 and 2017 about which we will say more soon, and today only that the final decal will contain all versions of both original and current painting.
Best Regards
ModelMaker Team