Welcome
because it is the first newsletter of the new year once again wish you all the best and meet all the modeling dreams, we hope to actively contribute.
Unfortunately happened so that our publishing plans at the end of last year were delayed, please note that all previously announced sets should appear on sale by the end of February.
With reference to previous newsletters, we inform that finished the job and send to print sets:
D..062 A-7 Corsair II in Portugal service
In addition to completing a set dedicated to the Polish F-16 in tiger camouflage and already in the next newsletter we will publish his final appearance. We have decided that it will also be available in 1/32 scale, except that in this scale whole strips of camouflage will be available only as a mask. The scales 1/72 and 1/48 will both masks and decals.
And the last announcement is another Portuguese F-16. this time aircraft in the occasional painting to celebrate the 50th anniversary of the BA5 Air Base Monte Real.
The set is now in preparation for printing, you can also expect it relatively soon.
D..070 Potuguese F-16A 50 Years of BA5 Monte Real Air Base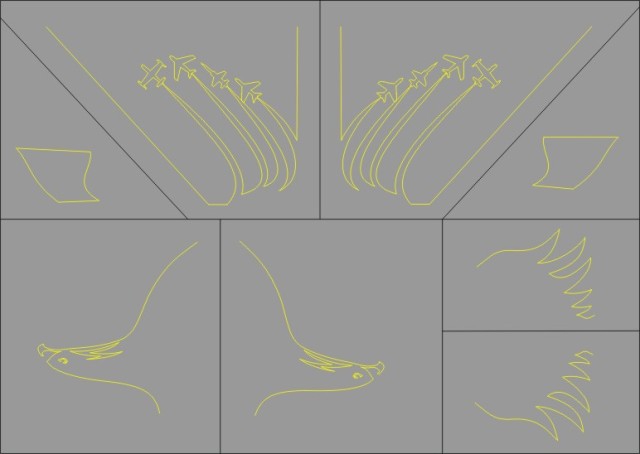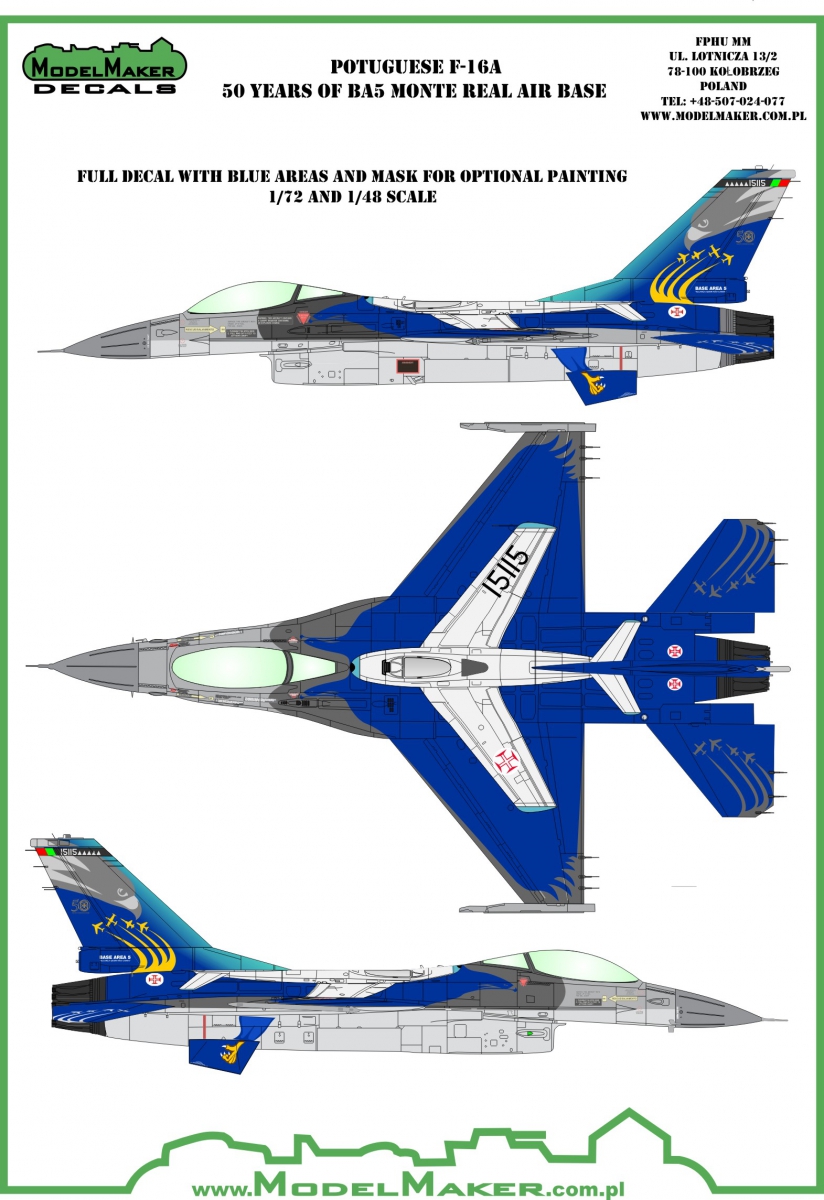 Best regards

ModelMaker Team