Welcome
After more than a month we are turnng on our online store. During this time we underwent a reorganization as well as made a full inventory of the goods. We hope that all these activities will improve and simplify our work.
This new opening we would like to inaugurate with a special set. The Polish Air Force's Mi-2 Hoplite Army and Air Force is a combination of publications and decals. Thanks to the combined forces of LAF-Aeromax and ModelMaker we put this set in your hands with the hope that you will like it and in the future we will do another. 44 colorful pages, almost 200 photos and three sheets of decals with a total area of nearly two A4 pages on a scale of 172 and 1/48. Full English version will be available, within the next few weeks, it's in translation now.
You will also find a new manufacturer, Advanced Modeling excellent quality resin accessories. For the beginning several products. We are waiting for your feedback, because we hope to expand its assortment in our shop.
Next week will be available in three scales D..097 F-16AM/BM in Romanian service and D..094 Bristol Fighter F.2B in Polish service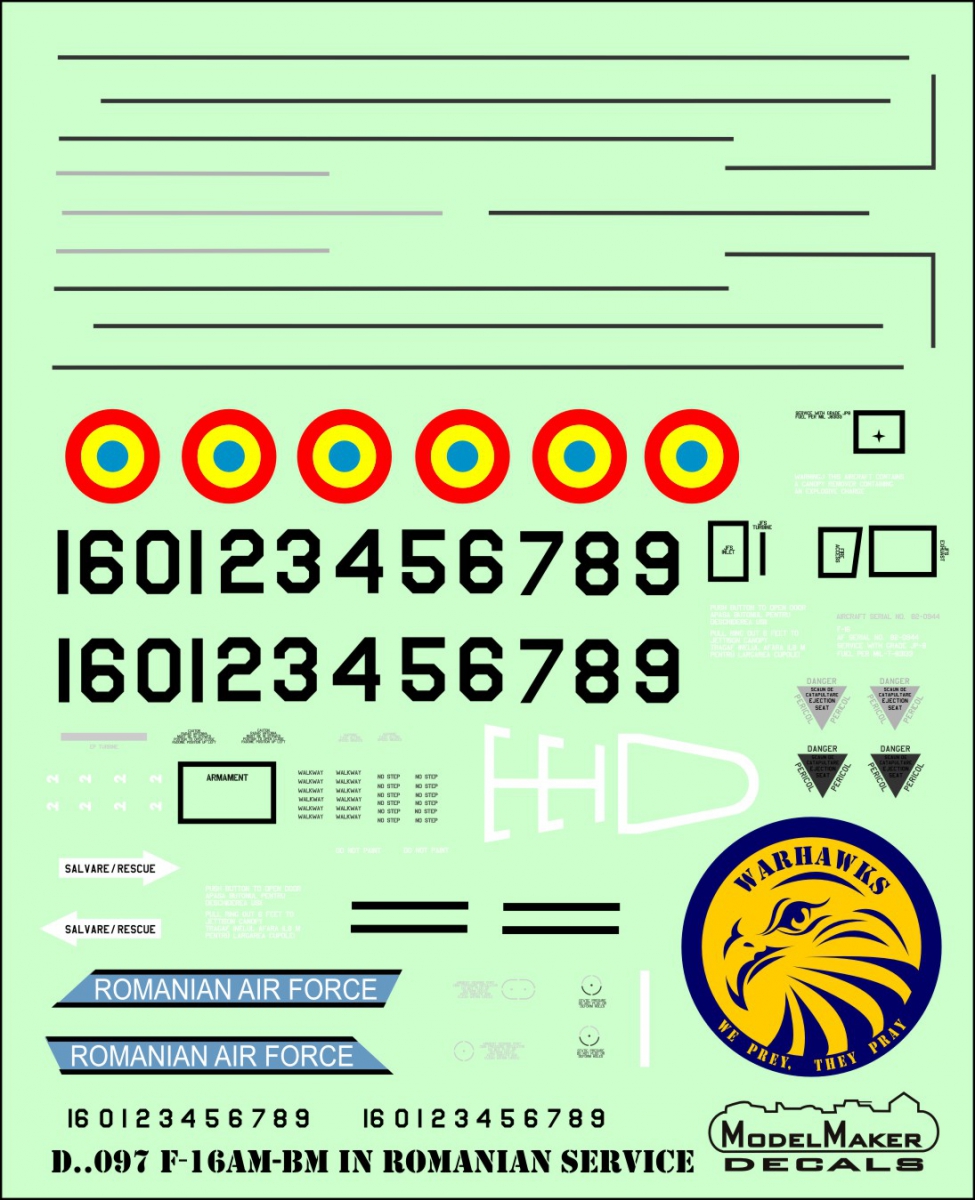 We are reciving a lot of questions about the 095 do F-16 ZEUS Demo Team.
We can only apologize again for the delay, but we also promise that before the end of this year it will be released, maybe in November. In order to not quench your enthusiasm we show some pictures of a Tamiya model with a laser preprint decal.
Best Regards
ModelMaker Team