Welcome to the new 2019 and at the beginning we would like to wish you as many built new models in it, we hope that with our products.
Today, the first batch of new products, two sets:
MiG-29 Heroes of Kościuszko New paint scheme part 2 in 1/72 and 1/48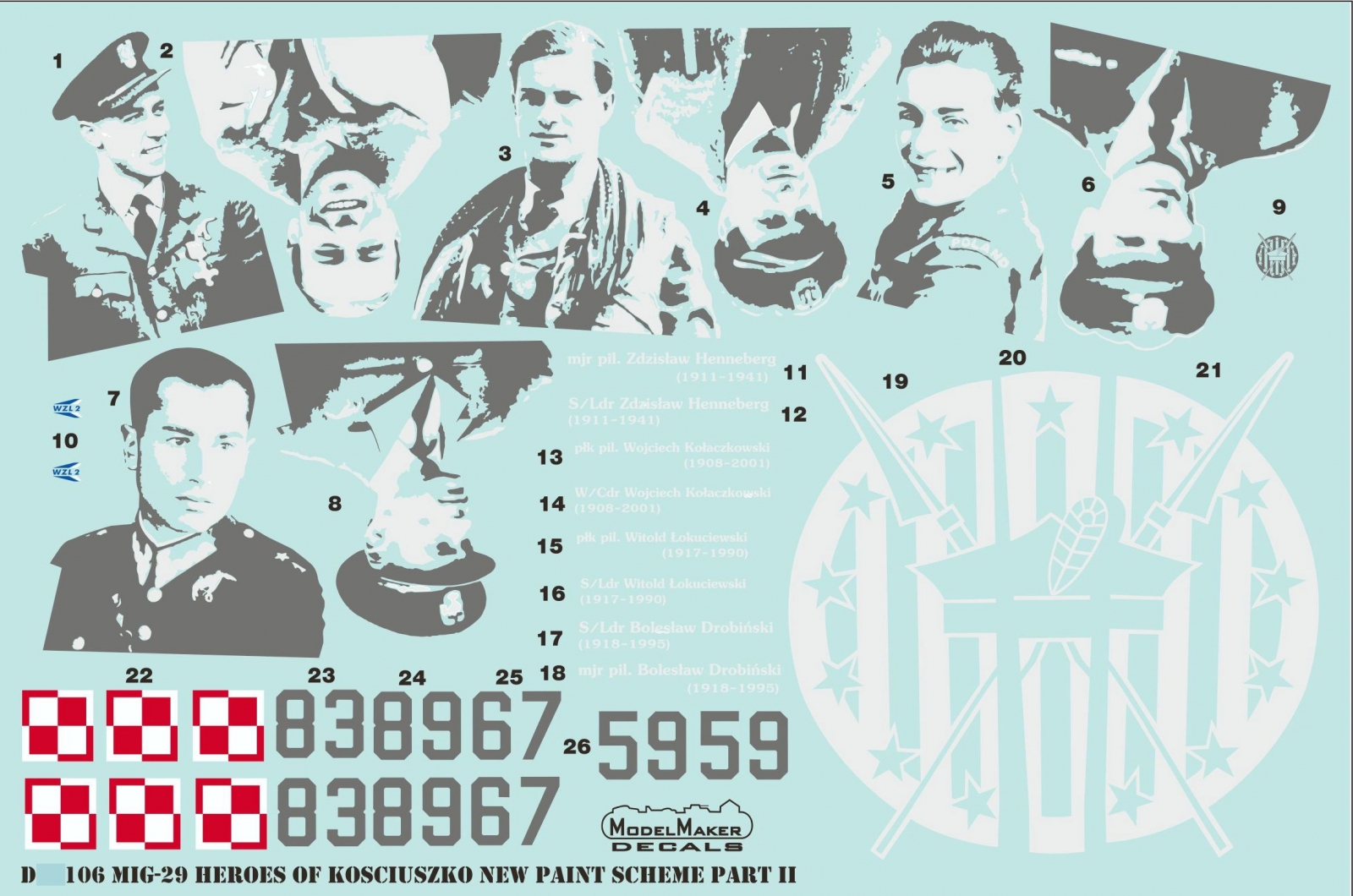 and in three scales 1/144, 1/72 and 1/48 another set from our Fishbeed saga MiG-21 Around The World - North Korea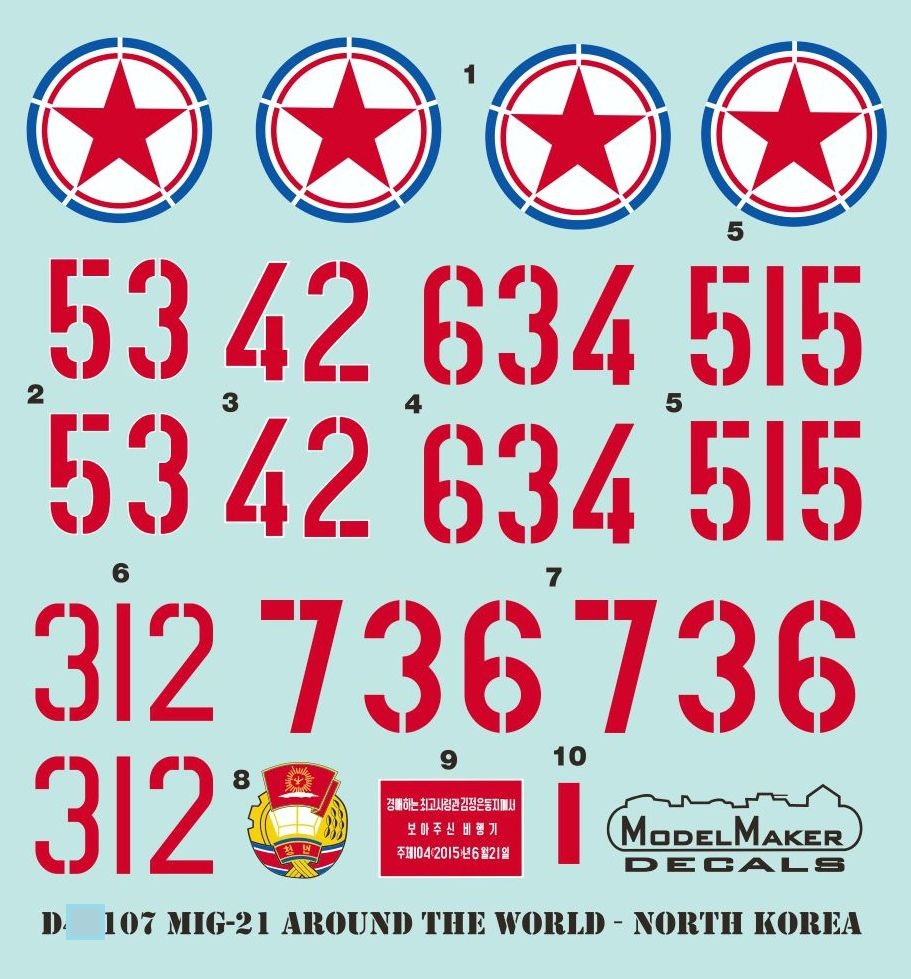 we also reprint the set D72055 MiG-29UB "4105" Stanislaw Skalski
which is good because in December 2018, the second plane joined in the occasional painting in Malbork Base. Aircraft No. 4120 received painting on the occasion of the 100th anniversary of the Polish Military Aviation.
Dziś możemy już zapowiedzieć zestaw, który mamy na ten samolot przygotowany: MiG-29 100th Anniversary of Polish Air Force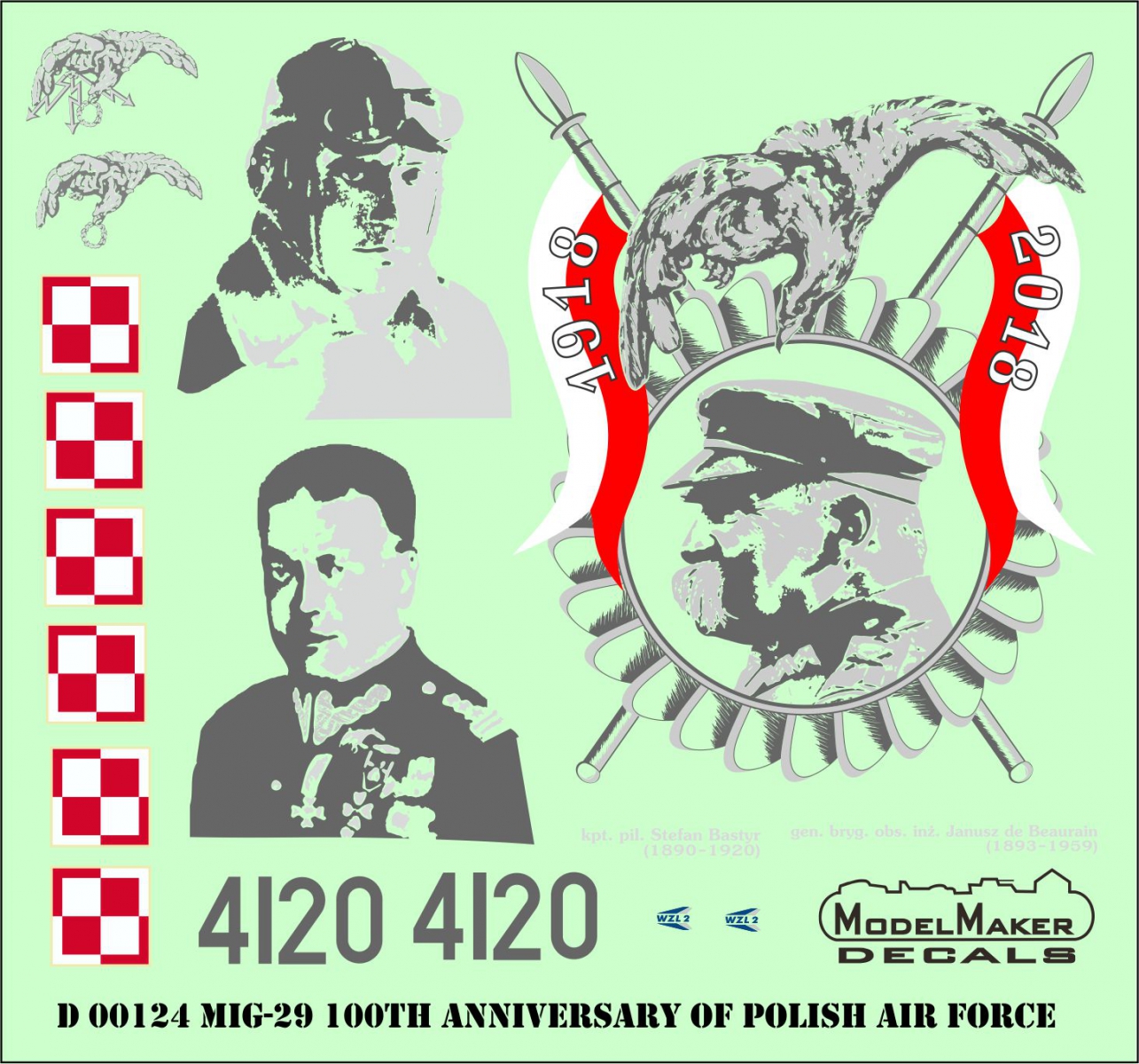 it should appear on sale in the coming months.
Finally, a few words about the ZEUS project. We are currently finalizing the masks and decals to the 1/32 scale set and in the next newsletter we will show it to you, we hope that it will be released by the end of February. As for scales 1/72 and 1/48, we are still waiting for new resin CFT that will reach us soon and then we will finish the design process.
Best Regards
ModelMaker Team